Security Audit Service is an audit regarding the security of the information system in an organisation.
During a security audit, we will find security lapses in the information system. After finding all the security lapses, we will consolidate them and provide our client with suggestions and recommendation on the security system of the client.
Security Audit help to ensure that the information system is up-to-date and can prevent crimes, and improving the overall security of the client properties.
It is important to engage security audit service consistently. Security audit service can help catch any hardware and software that should not belong in the system. They also help to make sure that the security is strong enough to prevent most cyberattacks.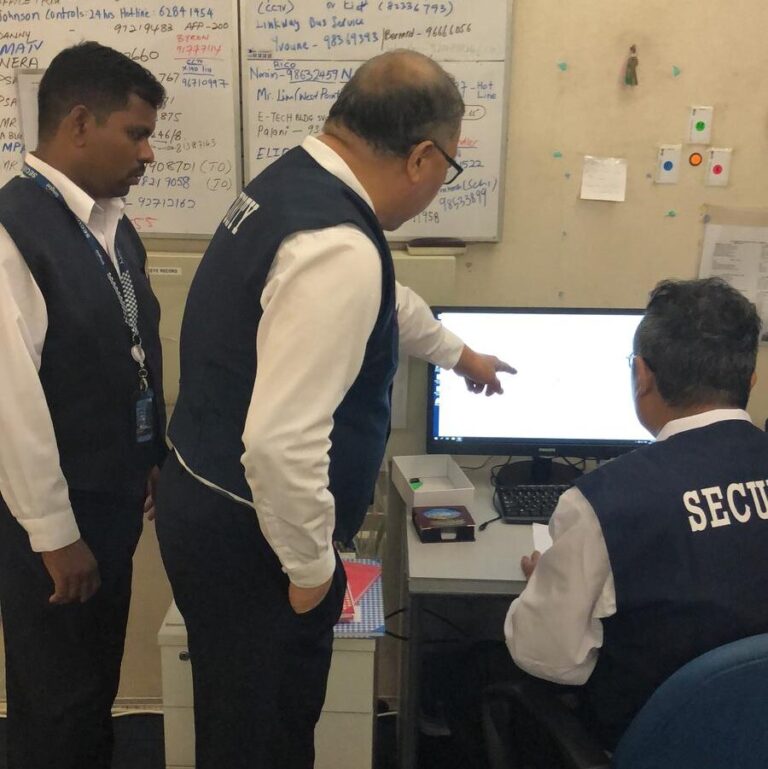 After all, in this current era, malicious codes and attacks are being carried out daily. By engaging security audit consistently, your heart can be at peace knowing that the cybersecurity is strong enough to fend off most attacks.
Cybersecurity is important. Without cybersecurity, data essential to the company will be at risk and it will be hard to retrieve them back safely. Some of the hackers may even use the data for ransomware. It is best to avoid any of this threats by making sure the cybersecurity is up to date.
Of course, physical security is equally important for any companies. A security survey ensure that the company is well-prepared against any threats and their most valuable assets will remain safe and secure. For more information, click the button below.
Contact Us
Office
140 Paya Lebar Road
AZ @ Paya Lebar #08-17
Singapore 409015
Next to Macpherson MRT, Exit A
Hours
Mon – Fri : 9am – 6pm
Sat – Sun : Closed
Call Us
(65) 6345-1011
(65) 6345-9746 – 24 Hours Control Room